Quality Management System
A quality management system (QMS) is a collection of business processes focused on consistently meeting customer requirements and enhancing their satisfaction. It is aligned with an organization's purpose and strategic direction (ISO 9001:2015). It is expressed as the organizational goals and aspirations, policies, processes, documented information, and resources needed to implement and maintain it.
By the end of the course participants will be able to:
Understand The purpose of a QMS
Explain the principles of quality management
Apply the requirements of ISO 9001
Plan and conduct an audit
Report an audit
Undertake audit follow-up activities
Prepare and advice their organization before third party assessment.
Contribute to the development and improvement of Quality management system.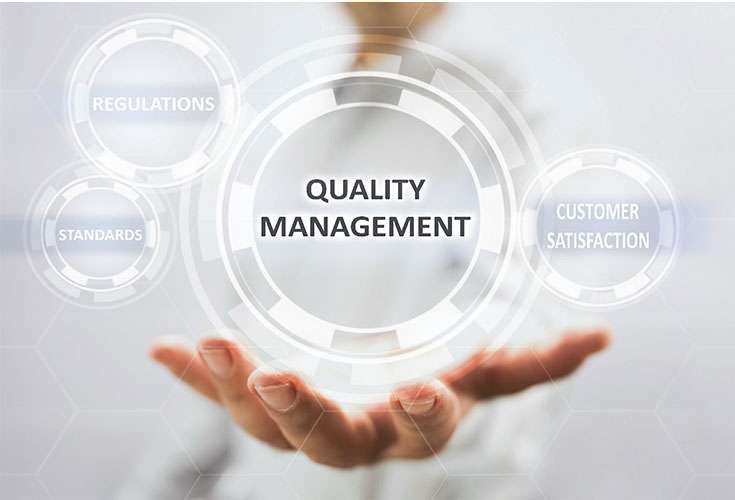 This is highly participative course based upon practical sessions using tutorials, case studies, interactive workshops, individual exercises, group activities, role plays and open forum discussions. The Model of course is based upon Process Based Quality Management System, the structure and content of ISO 9001.
This course provides an understanding and knowledge of ISO 9000, 9001, 9004 and ISO 19011.
Quality Management Systems
The Plan, Do, Check, Act (PDCA) cycle
The relationship between quality management and customer satisfaction
Commonly used quality management terms and definitions
Quality Principles as given in ISO 9000
The process approach used in quality management
The Model of a Process Based Quality Management System
The structure and content of ISO 9001
Quality Management Systems
The Audit Process
Auditor Activities
Audit Skills
Team Leading